Beer Based Shaving Puck
The natural ingredients in beer have been used for thousands of years to help heal a wide range of skin conditions.
We use natural oils and butters high in stearic acid to achieve a thick dense lather.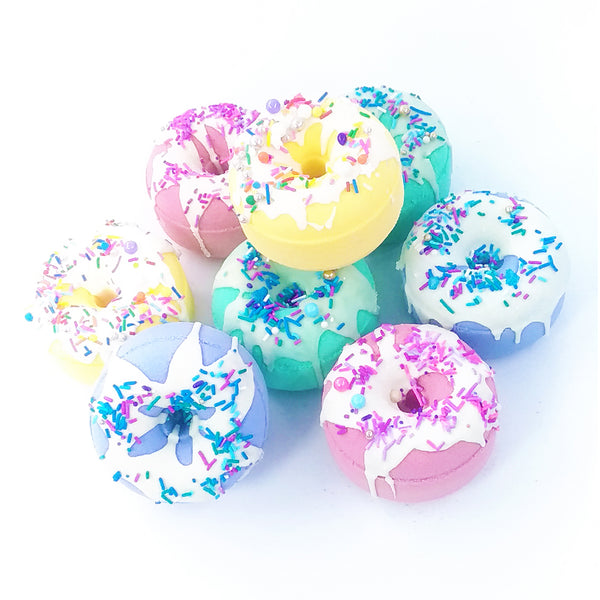 Donut Bath Bombs
What a fun way to take a bath. This is a large bath bomb 230 grams of fun in the tub. 
Bath Bombs